Learn to use ZBrush, Substance Painter, and Blender side by side through the entire sculpting, texturing, and rendering process.
We will use Zbrush for sculpting, Blender for modeling, retopology UVs and mapping, Substance for texturing, and then Blender's Eevee for rendering. This three-tool pipeline closely reflects what many professionals and studios use and helps you to become a more versatile and capable artist.
Course requirements
I assume you have basic knowledge of Blender, Substance painter and Zbrush before taking this class. The course is not suited for perfect beginners
Course content
I will show you my whole process to create a current gen PBR character for games.
This course cover every single step from sculpting to the final render inside of Blender realtime engine EEVEE.
47 videos, for over 9 hours of detailed process, including step by step technical explanation, commented video and timelapses. All videos are professionaly edited.
All production files available (Zbrush sculpt, OBJ files, blender files, substance painter project, textures, references, HDRi)
Chapters 1, 2 & 3
Overview of the course, the goals and the files
-Character sculpting in Zbrush
Armour and equipement sculpting in Zbrush and Blender
Chapters 3 & 4
Retopology in Blender
Optimised UVs creation in Blender
Chapters 5,6 & 7
Advanced baking technics in Blender
Base texturing in Blender and Photoshop
Chapters 8 & 9
Texturing in Substance Painter
Posing and render in blender EEVE
Get started now!
And get lifetime access to the course. No subscription.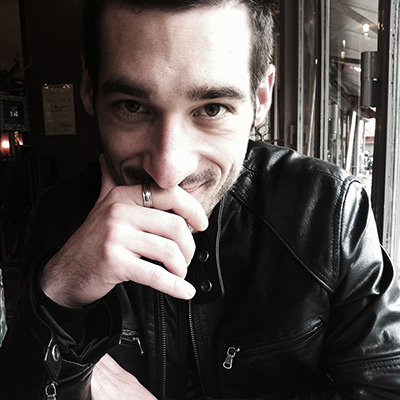 Your Instructor - Pierrick Picaut
With more than 10 years of experience using Blender, a solid 3D generalist background and multiple successful Blender courses, currently senior animator at Amazon Games, I have been publishing educational content for over 8 years.
I am a self taught 3D artist, so I know what it takes to learn this amazing craft. I have become a Blender foundation Certified trainer and my goal is to give you my passion for 3D and art through highly detailed, comprehensive and professionaly edited courses.